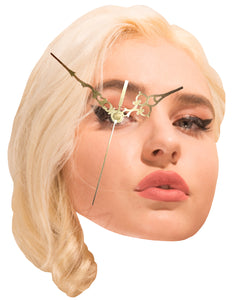 Maty Noyes x ClockWork Cros
This collaboration clock celebrates the release of 'Say It To My Face' by Maty Noyes and is hand made from photo-shopped, high gloss photo paper, that is laminated with 10 mil water proof laminate. Each clock is hand cut twice before introducing the working quartz movement into the eye of the clock, creating a functional and unique wall clock that works.
All orders come ship within 2-3 weeks.
Make time with Maty Noyes & ClockWork Cros.